Irvine High is proud to announce its first ever tournament hosted on its campus, the Irvine High Operation Pandemonium (or
IHOP
for short) tentatively on
April 7th, 2012.
The tournament directors for this event will be
Paul Kim
and
Benjamin Chiang
and the tournament adviser will be
Cora Peck
.
We hope that our wonderful location can be a good compromise for LA County and SD County schools and hope to have a large field.
Location
The address is 4321 Walnut Ave, Irvine, CA 92604. We will probably be using the Humanities building for our tournament with the central meetup area in a lecture hall-like room, HLG.
There will be several events going on this day including a Distance Track Meet and a Swim Meet. Here is a temporary parking map.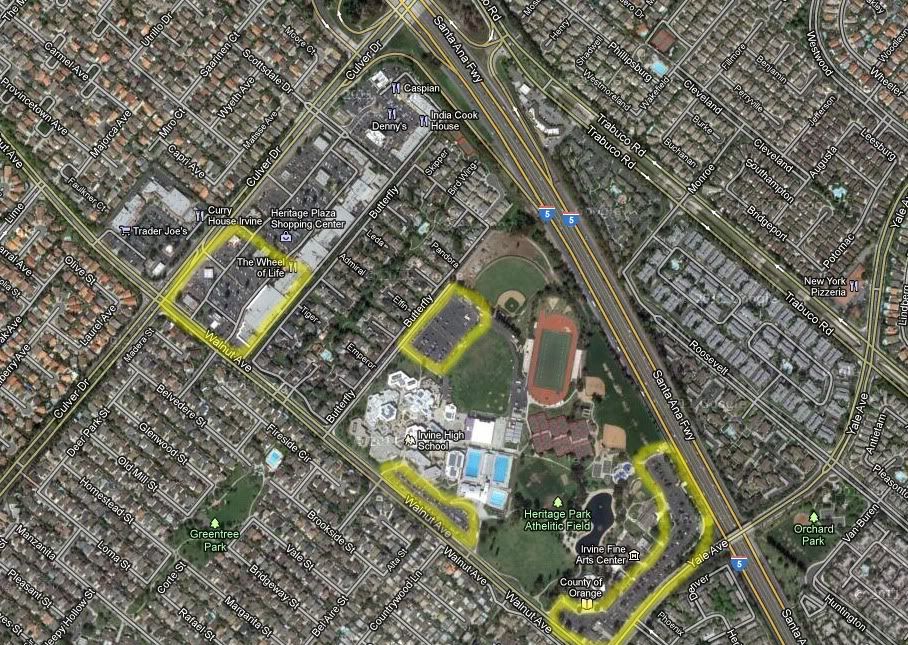 Note: There's no highway exit on Yale Avenue.
Registration
Registration will begin at 8:00AM with first rounds beginning at 8:45AM.
Tournament Format
Morning: 3 Groups of 6 teams Each
Lunch
Reseeding + 7th/5th/Semi-Finals/FINALS
Questions
This tournament will run on NAQT IS-116 and top 15% of the field will qualify for HSNCT in May. This tournament will run on mACF rules (powers, 20/20, 30 point bonuses w/ 3 parts, no math comp). This tournament is giving schools that have not qualified to HSNCT a chance to do so and providing Orange County with a solid Quiz Bowl experience.
Fee Structure
$80 for each team, $70 for each subsequent team from the same school
-$5 per working buzzer
-$5 every 50 miles traveled per school (one-way as judged by Google Maps)
Minimum fee: $60/team
Please send registrations to
[email protected]
with the following information
by the end of Wednesday, April 4th, 2012.
Note: Late sign ups will be accepted but are highly discouraged.
1) Name of school
2) Number of teams
3) Number of buzzers
4) Roster(s)
(at your convenience)
5) Total Fee